The 9th Indian Railways Fan Club Association, IRFCA for short is holding it's annual convention in the beautiful Nilgiri mountains and in the town of Ooty…..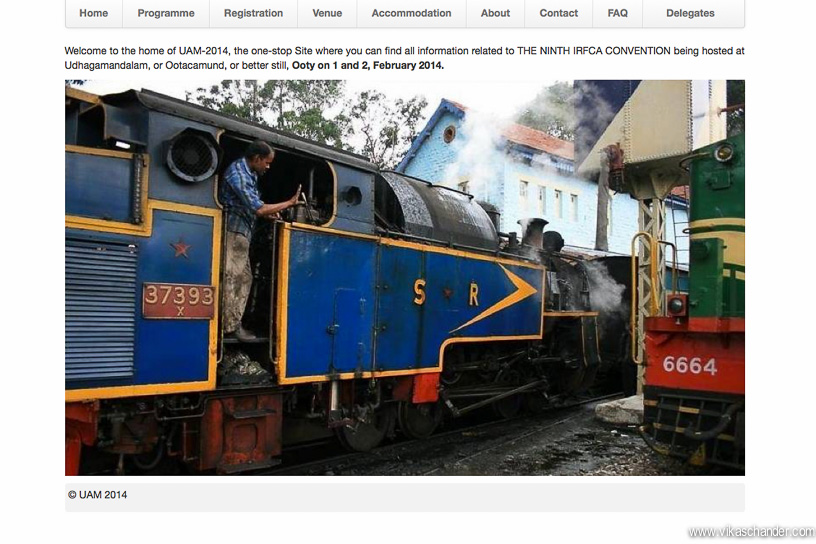 As part of the delegate's kit , is a T-shirt which i had the privilege to manufacture in my garment factory ( i export clothing as a means to financially support my railway related hobby !! ) …..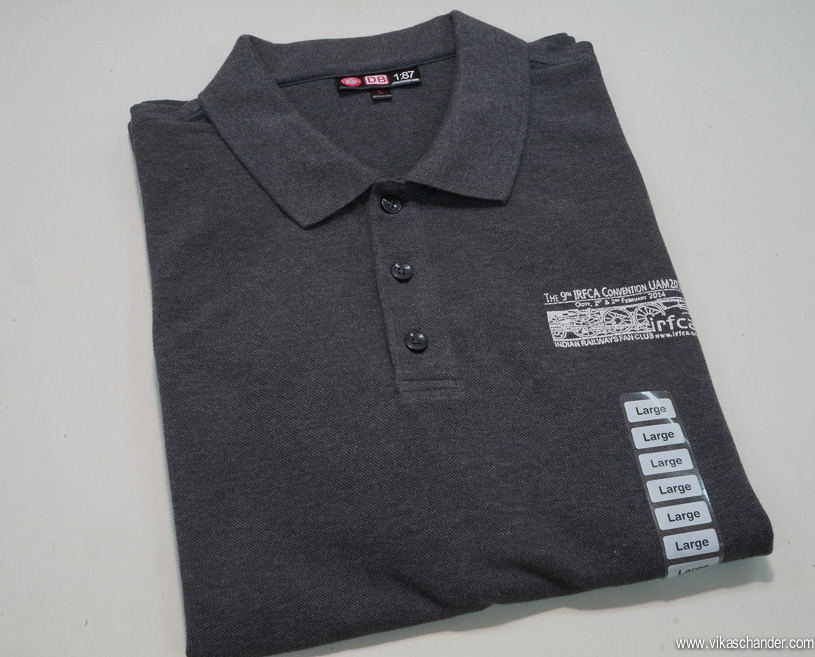 the T-shirt sports two logos , one on the chest….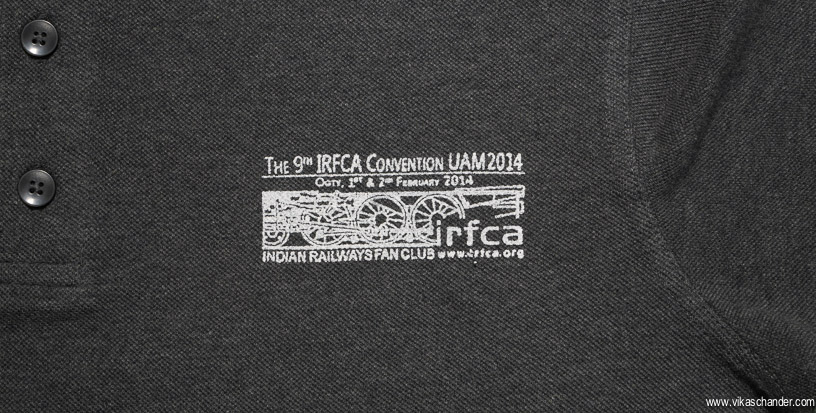 and one on the sleeve….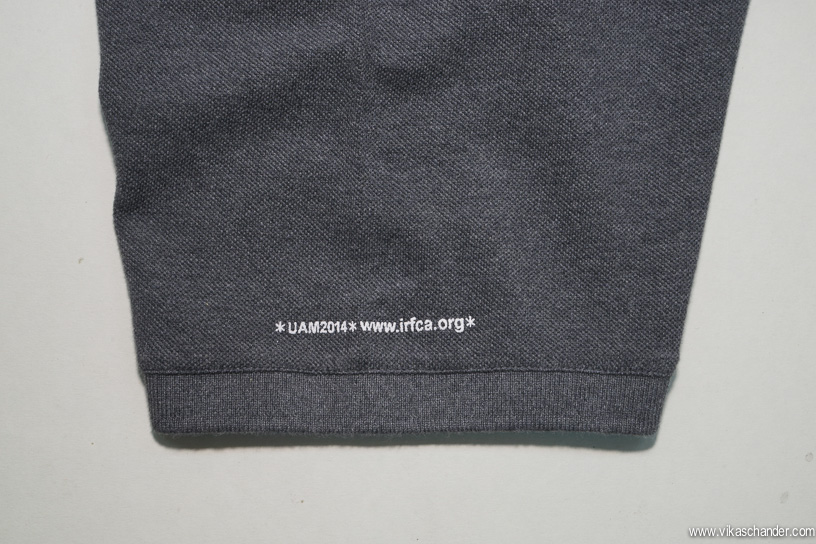 it comes in four sizes …. Small, Medium, Large and X-Large and also my website avatar as a label…….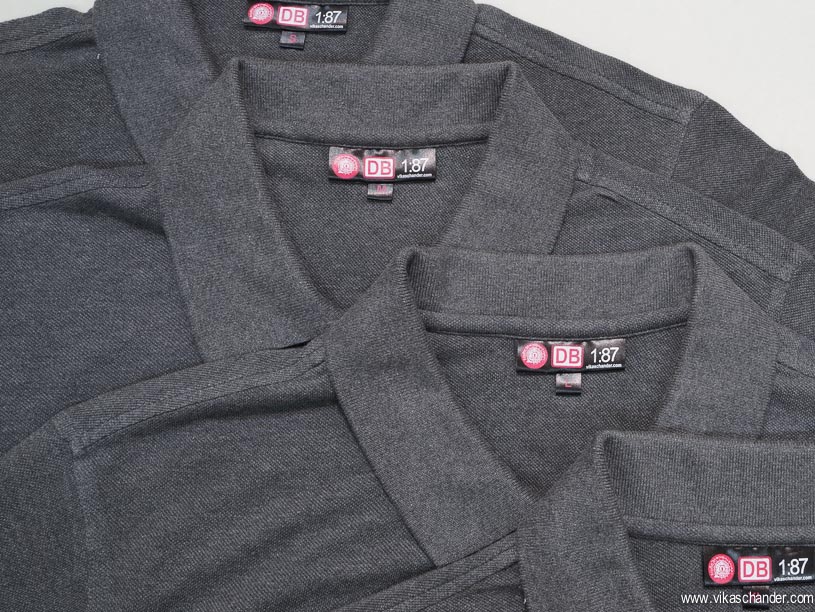 and it should look smart when worn ……