Abendstern is a H0 scale model railway I am building. The events and locations are a  "could have been" in Germany……. as I write this the Iron curtain has evolved into its full avatar and the Cold War is at its peak. It is the 70s and steam is also giving way to diesels. We are on the branch line  which connects Abendstern to the Fulda-Erfurt mainline, just south of Bebra, in the state of Hesse.
The construction of the branchline started in the late 30s and was intended to connect Bebra to Meiningen but was interrupted due to the outbreak of World War II. Post the war and the subsequent division of Germany meant that Meiningen now lay in the DDR and behind the iron curtain and as a result the line was never completed and ended in Abendstern……
Abendstern could be viewed as a satellite town of Bebra with a population of about 20000, most of whom were employed by the railway itself. This because nearby Bebra was a major junction for rail traffic within West Germany and also the border checkpoint for traffic into the DDR…..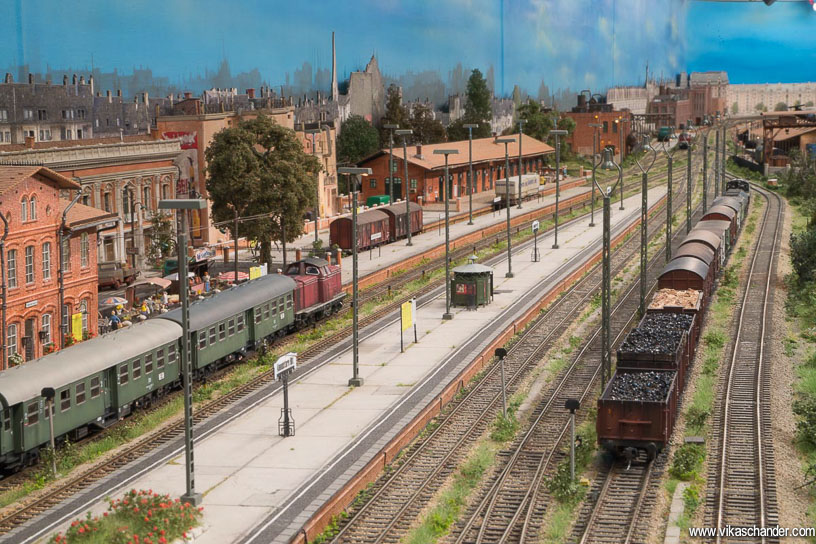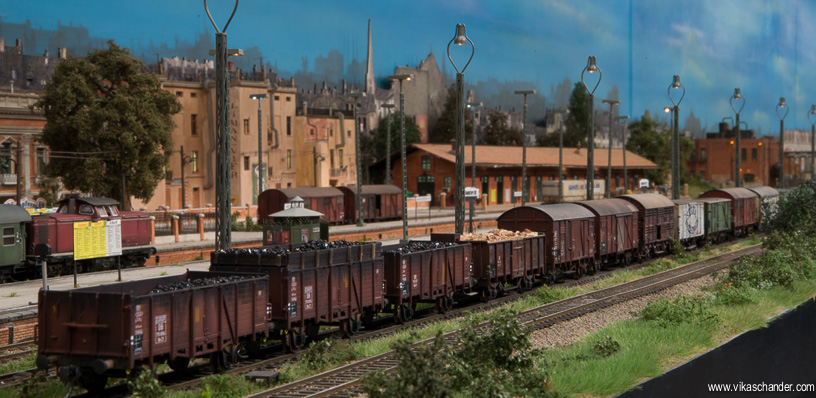 view 1
On the first Sunday of each month a street market is organized which has become very popular amongst the locals as well as residents of the surrounding towns & villages ……
 view 2
As dusk falls…….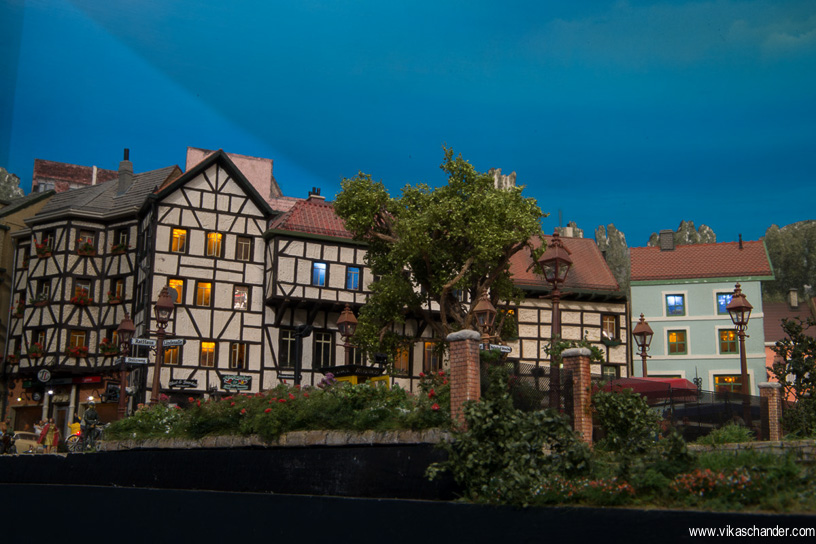 the city really comes to life with its many bars and restaurants.
  view 3
The region was rich in potassium & zinc and Abendstern was home to a large chemical factory making fertilizers and other chemical products….
 view 4
Since it was a railway town it had its fair share of machine shops……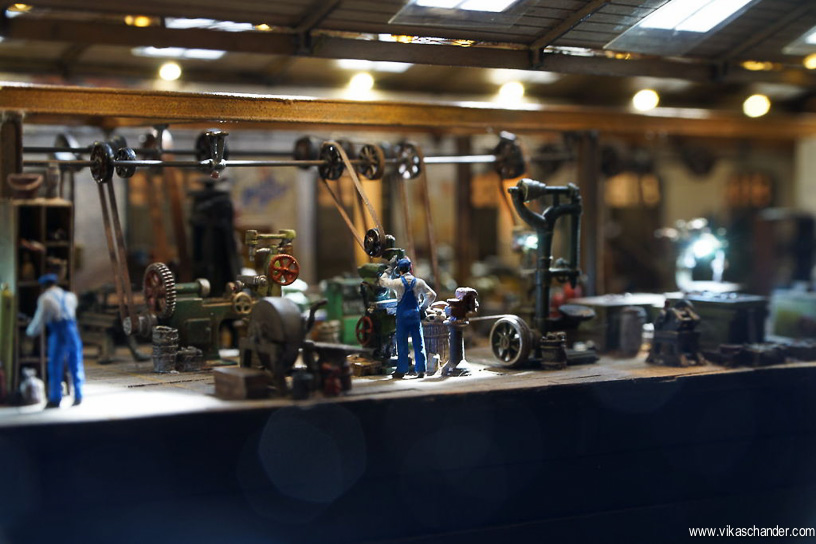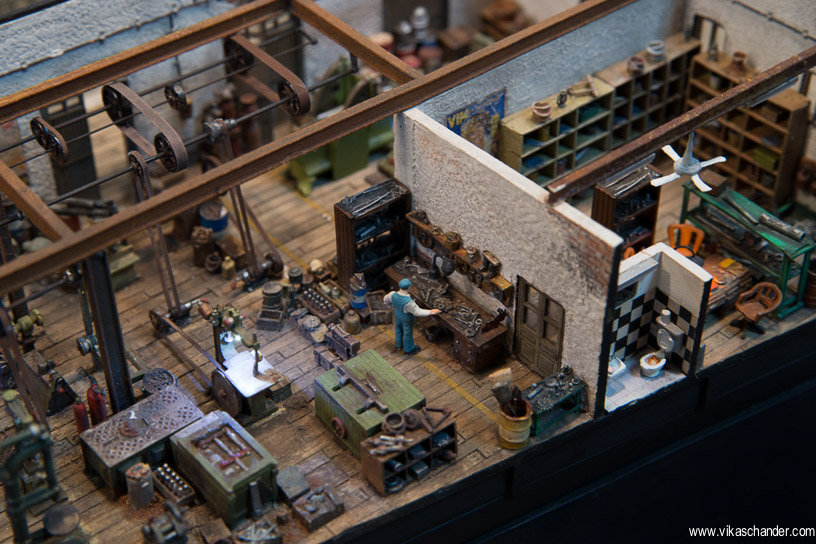 ……..and warehouses as well.
 view 5   view 6
A medium sized loco shed or Bahnbetreibswerk serviced and turned around the locos which operated on this line.  Steam power was in the shape of Br38 tender loks and Br64 tanks. The Br210 and Br V100 diesels also worked the branch line hauling most of the passenger push-pull traffic. Close proximity to the inner German border meant that a few Russian built Br130 Ludmilla class and Br119 U-boats along with steam power and rolling stock of the Deutsche Reichsbahn also made their way into Bebra and Abendstern. Locos would sometimes be changed in the border crossing town of Gerstungen and it was not uncommon to see Deutsche Reichsbahn stock hauled by Deutsche Bundesbahn locomotives……
 view 7  view 8
The Br38s hold pride of place in the loco shed and the shed is home to 4 of this class …… all built by Langner aus Stuttgart …..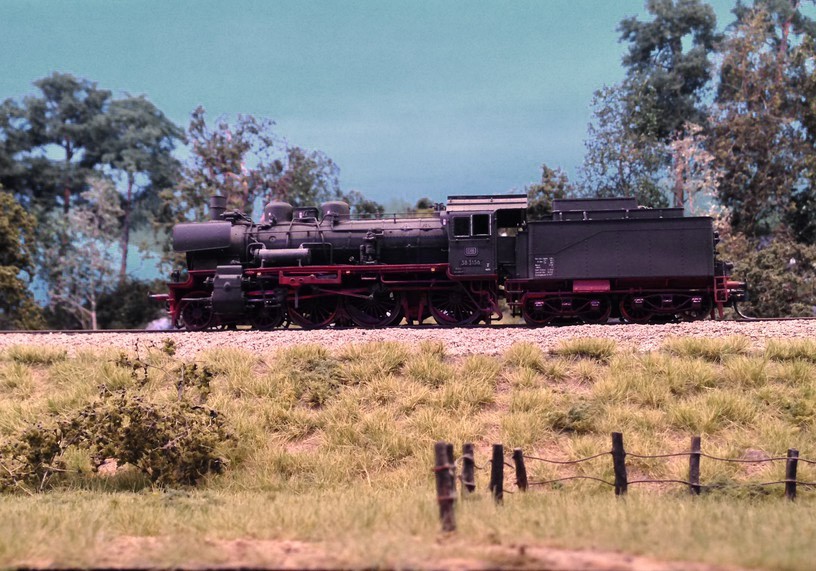 Bad Bebra, halfway on the branchline was a holiday town thanks to its hot spring baths and wanderwegs. It lay on the banks of the River Fulda and had a wood and lumber factory as well as a brewery. It also served as a junction to the nearby town of Blankenheim. As a result it also saw considerable " stuckgut" or less than wagon load traffic…..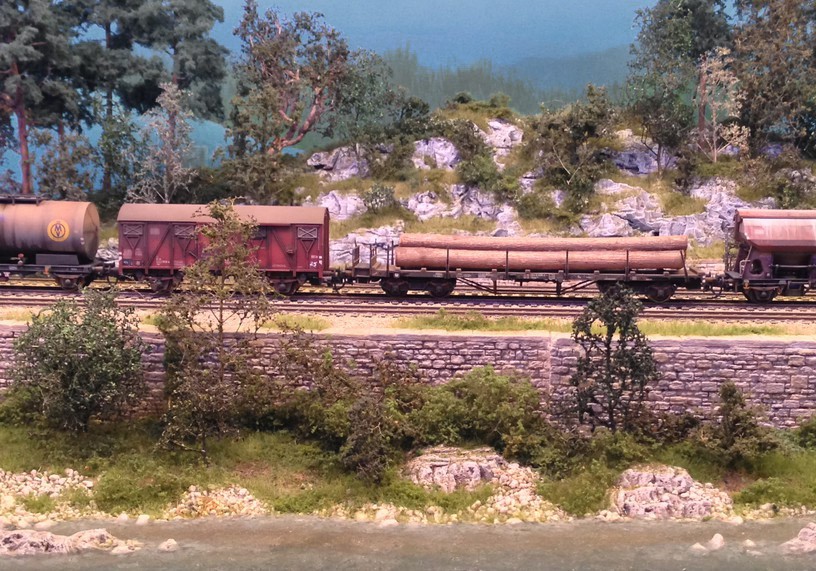 The model railway is not completed as yet and will probably take the best part of two years before some semblance of completion can be claimed, even though i believe no model railway is ever complete !!
 view 9
The layout is about a 1000 sq ft in  size , climate control and lighting is already in place alongwith all the benchwork, valance, fascia, backdrop and kneedrops…..
 view 10
All trackage has been laid and there are a couple of handbuilt turnouts for special situations……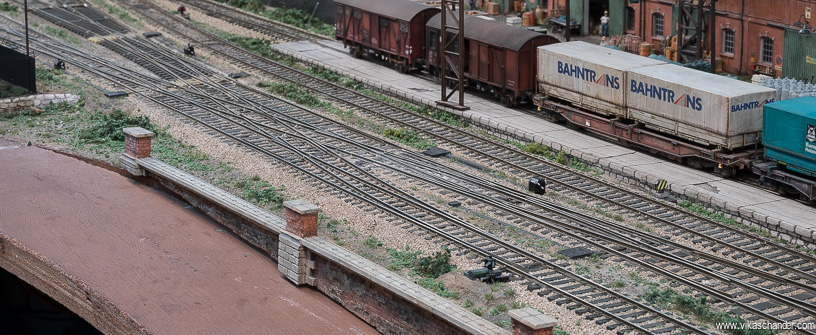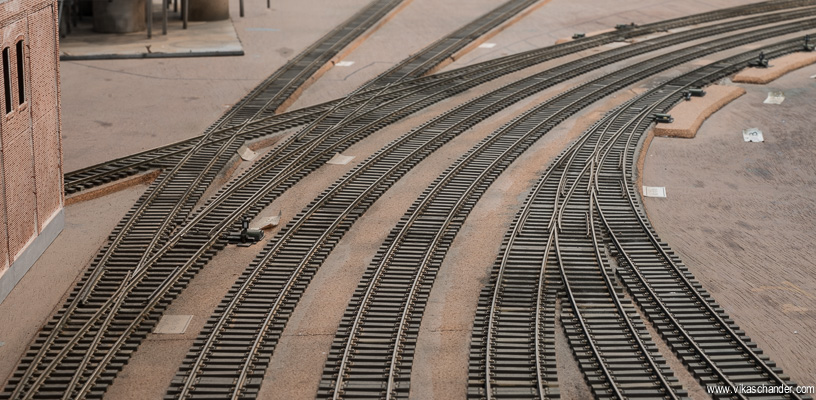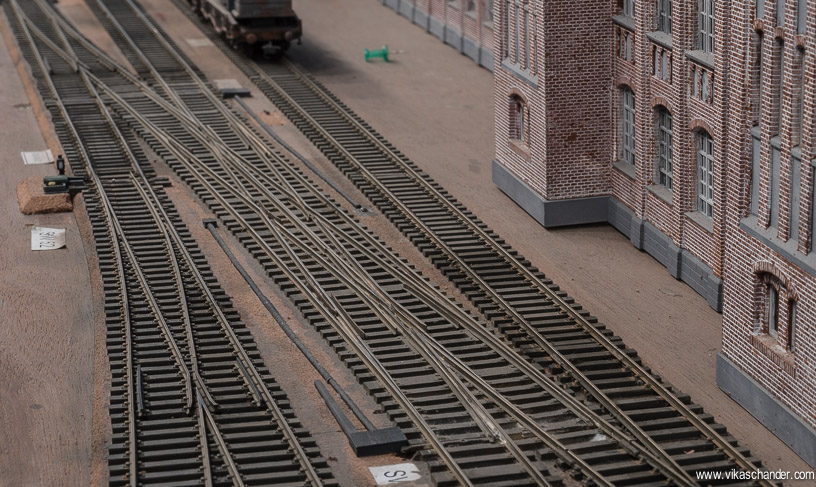 the staging yard has been completed…..
 view 12
It is a DCC powered layout and electricals and wiring has been completed……..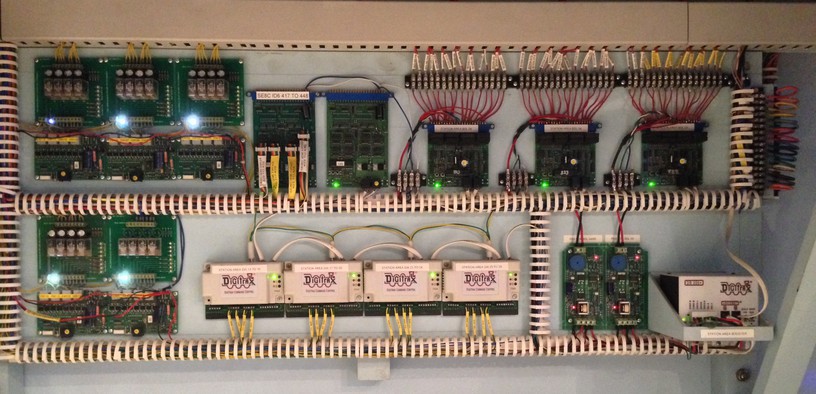 and has been set up for automatic operations using RR&Co. software…… all programming bar the signaling logic having been completed …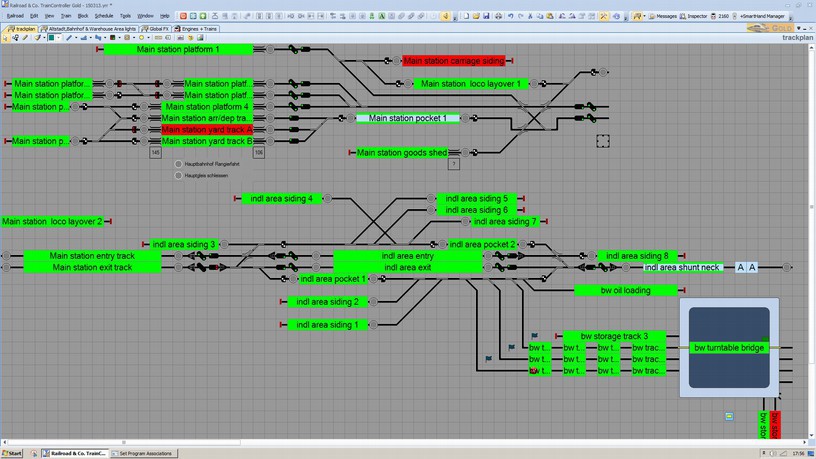 as I move forward in its construction I will keep posting my progress and hopefully keep you interested and coming back for more ….