As part of the FineScale model railroader expo 2013 layout tour , i found myself at Dick Elwell's Hoosac Valley model railroad in Adams Massachusetts in the US. The layout has been featured in numerous publications over the years….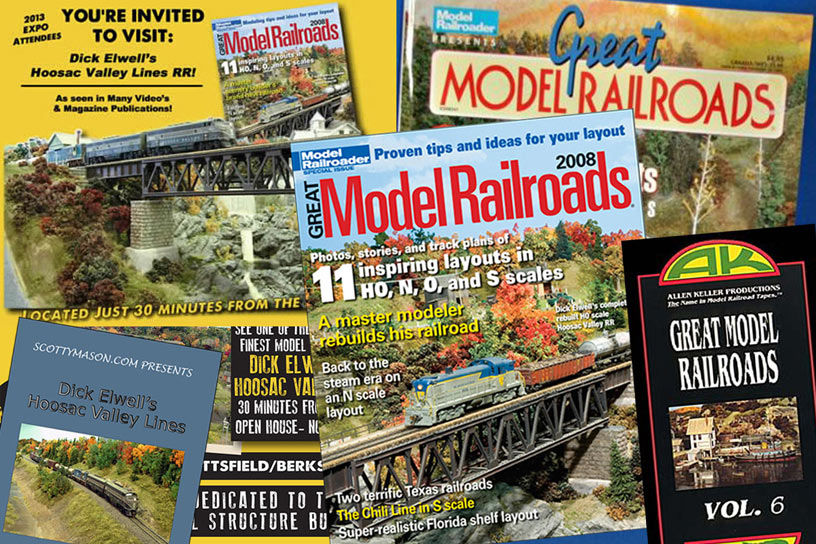 A few videos have been made by Allen Keller and Scott Mason and now you can find a short one made by me below……
For a photo galley of the layout , pls click here …..
The 34ft x 64ft Hoosac Valley is a  freelance prototype layout set in western Massachusetts in the Berkshire Mountains. It runs from Pittsfiled Mass. to Essex Junction NY , passing through the area where Dick lives. The layout has been moved into it's current location from a previous home and large parts have been salvaged from it's previous version. The layout is designed to interchange with the Boston & Albany, the Delaware & Hudson, the New Haven and the New York Central.
It's walk around design and wide aisles make the layout a joy to operate as well as view….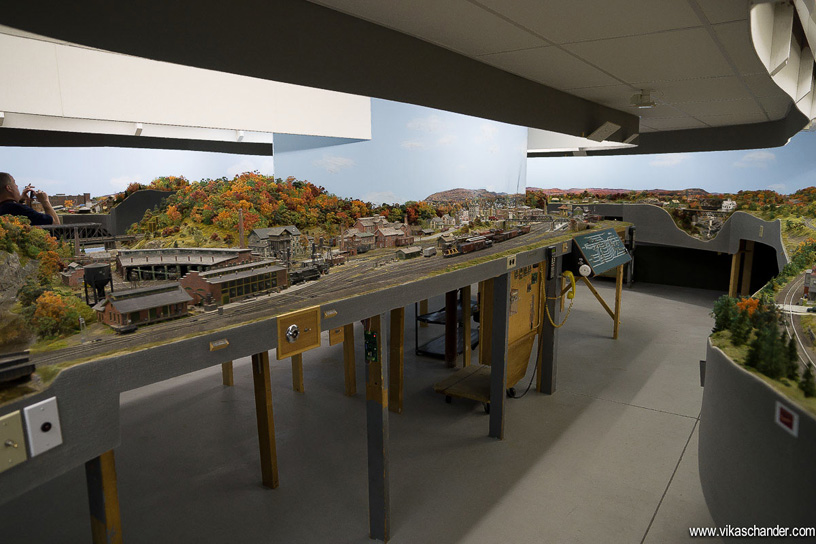 Numerous craftsman structure kits from South River Modelworks and Fine Scale Miniatures are seen on the layout……..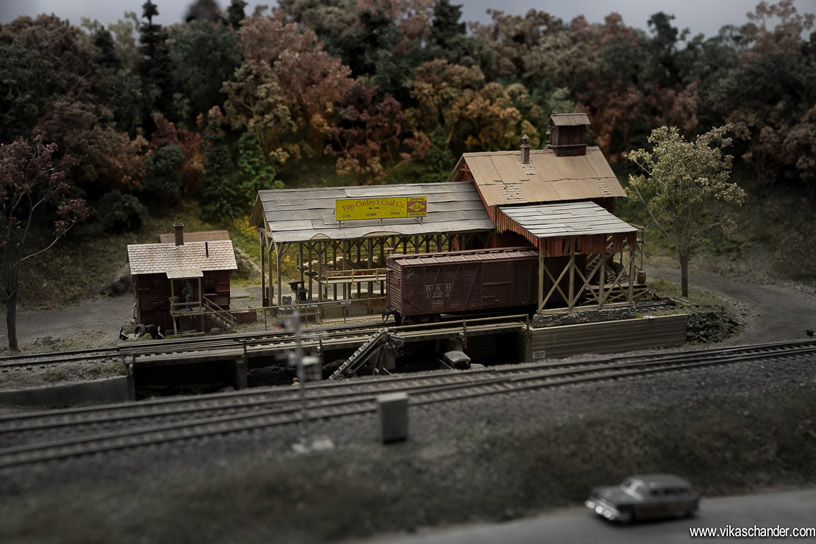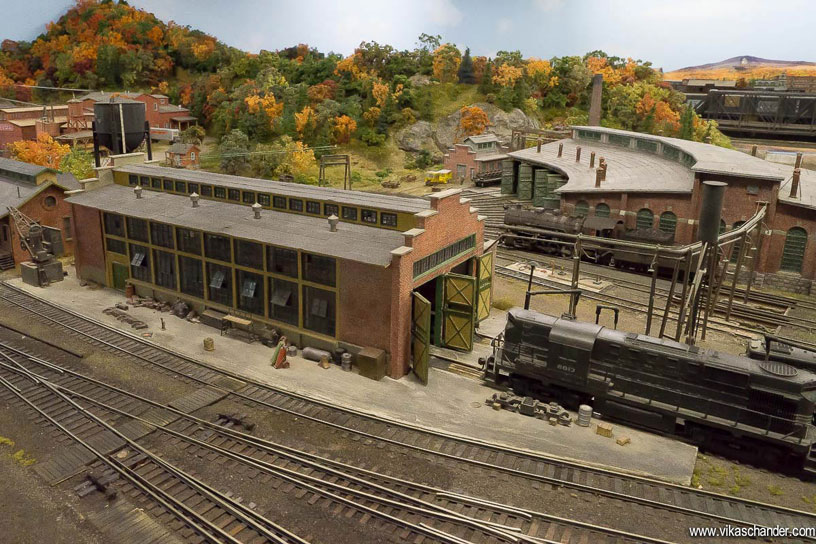 along with magnificent New England scenery with lots of rivers, bridges and forested mountains…..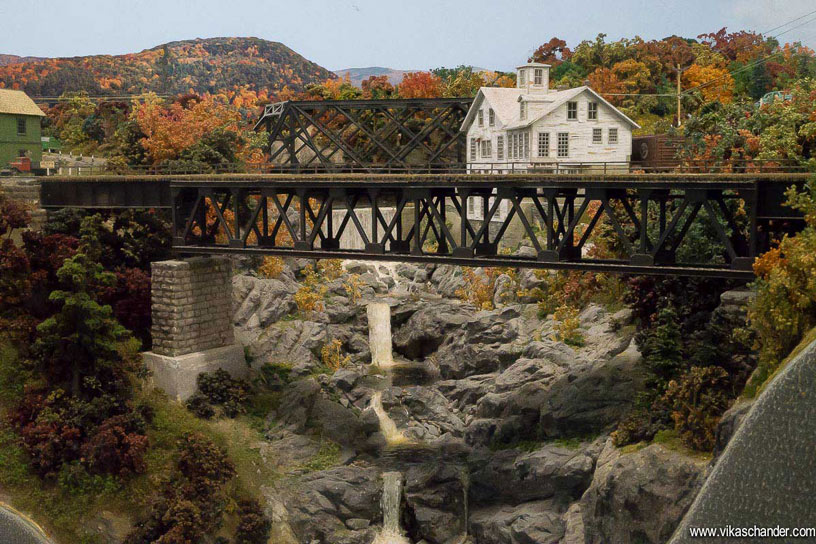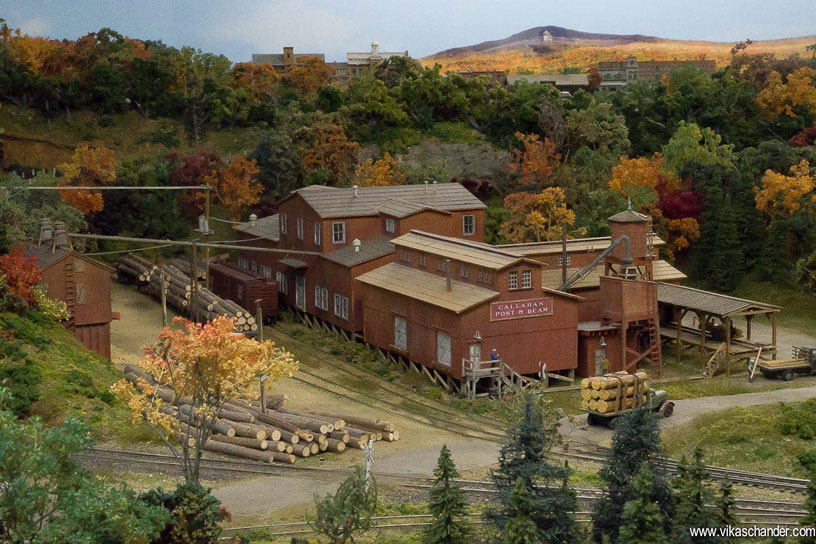 Dick's skill at detailing is reflected in the many mini scenes which can be viewed at many locations on the layout.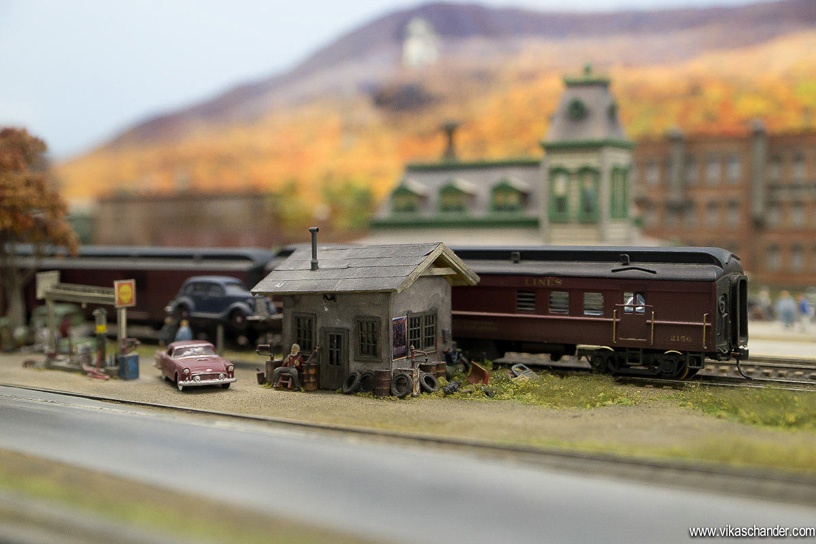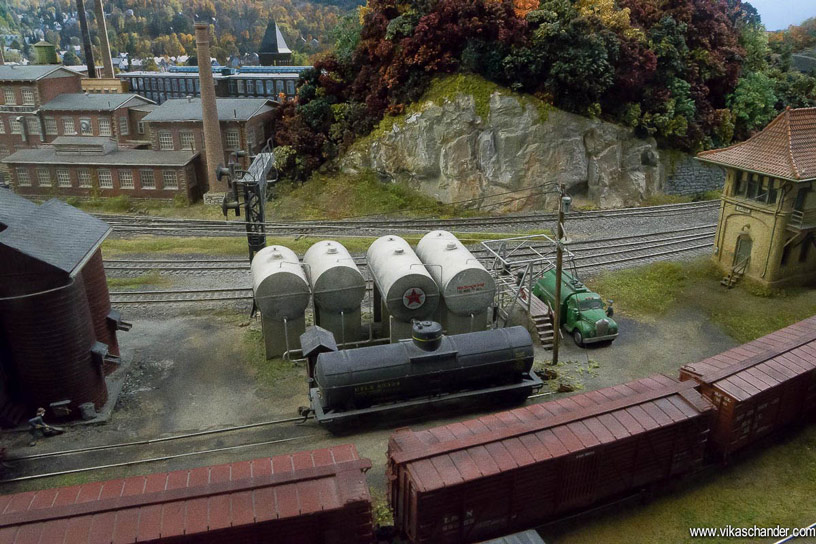 Coupled with the fact that the layout has been designed with operations in mind …..makes it one of the top model railroads ever built …..