Well , this blog/website has been a while coming and is in fact my second attempt at it , the first having failed miserably!! I was dependent on someone else to do the backscene work for me and that probably spelt doom in the first instance. This time around i managed setup the domain and other behind the scenes myself so things are rather painless so far. I guess it is now a matter of discipline on my side to keep this blog/website active and interesting ……..
The layout itself is going to be simple ….
A main page, as seen above with  a menu bar which hides itself once the cursor is not on the page thus facilitating a fullscreen slideshow .Currently showing a Swiss Railways set of pics  which i guess will keep changing to reflect other interesting themes . Alan Parsons – " Mammagamma" is the tune playing, which can be muted, even though i like its effect behind the flowing slides………….
A blog which will chronicle various thoughts and notes …….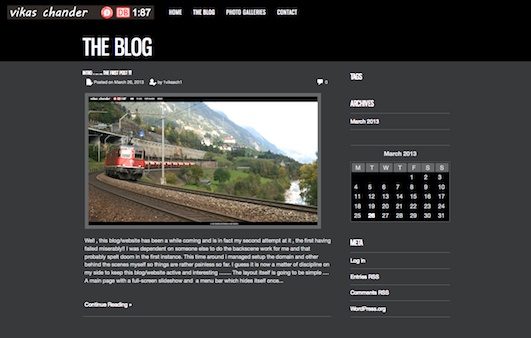 A photo gallery subdivided into 6 parts, Abendstern the model railway , The world of Model Railways , Model Railway Trade Shows, Railways from around the world , Indian railways and Sidelines which basically has non railway content ……..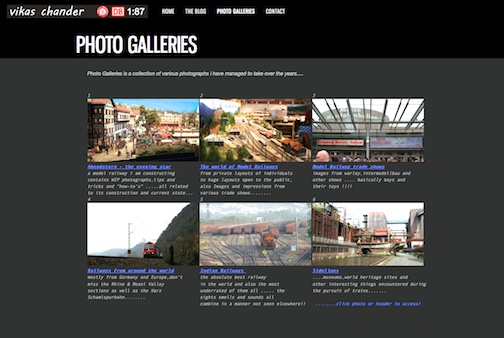 Finally a contact page with all contact details and a google location map…….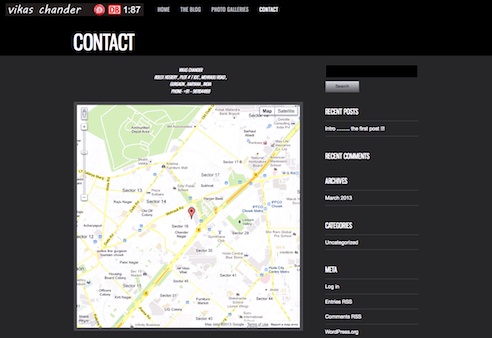 well , i hope this is one journey which never ends ……….!!!!!!