Earlier this month , i had the privilege to visit the Franklin & south Manchester model railroad in Peabody, Ma. USA. Any model railroader worth his salt is well aware of this model railroad and the staggering amount of effort and patience which must have gone into it's building. There is no doubt that George Sellios is a master craftsman and hats off to him for creating this master piece…..
I shot a lot of video of the layout……you can have a look at the edited version of it below or by clicking the link here ……
Ideally, try and watch it in 1080hd if your connection is fast enough, or then use a You Tube downloader to download it to your hard disk first ……….
The camera setup was somewhat similar to the pic below seen on my layout….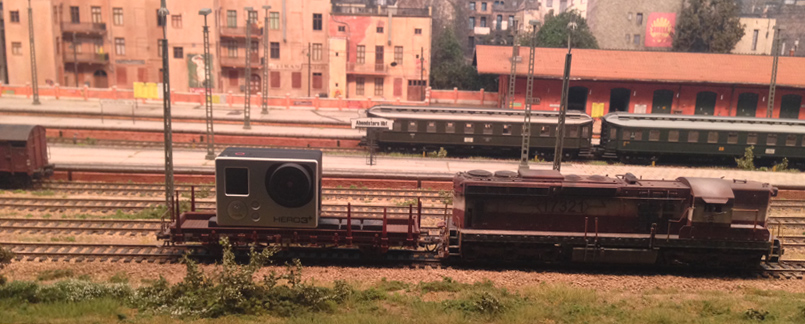 In addition i shot a lot of pics as well and you can visit the gallery by clicking on the pic below or the link here……