Dieter Bertelsmann's fabulous Hochschwarzwald model railway represents the Höllental Railway, or the Hell valley railway, which lies in the Black Forest in South Western Germany. The line runs between Freiburg and Donaueschingen. A branch line between Kappel-Gutachbrücke and Bonndorf, with a reversing station at Lenzkirch is also modeled. This has to be one of the finest model railways ever built and it ticks all my boxes – a model based on an actual prototype, built for operations with realistic scenery and structures and one which functions absolutely flawlessly…
A photo gallery of the layout can be viewed here
Below is a video of the layout…..
The layout is housed in it's own dedicated barn and the high ceilings form a perfect setting for the layout…
The track plan is slightly complicated with two staging yards, one of them hidden and a reversing station at Lenzkirch…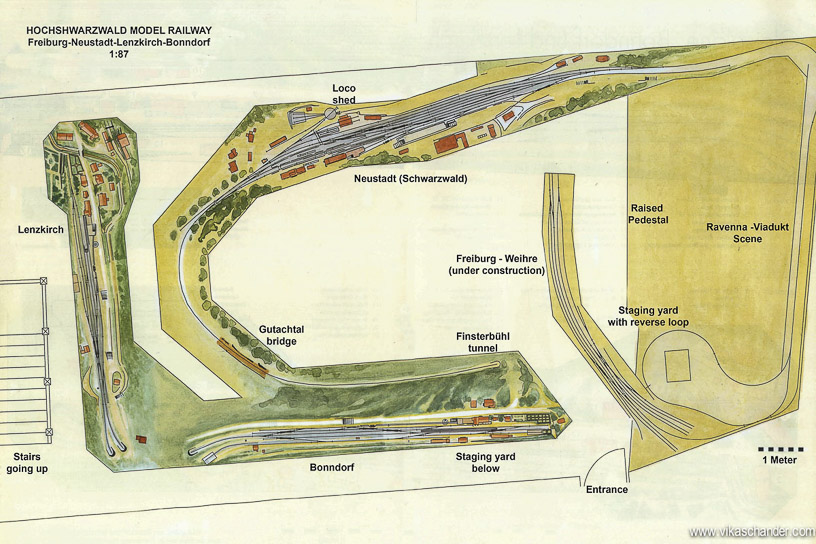 The Höllental Railway begins from Freiburg, which is represented by a staging yard…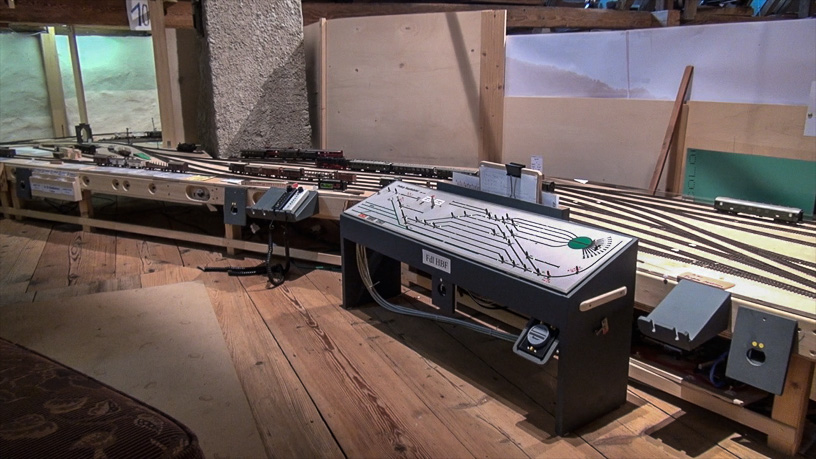 From the staging yard, trains enter Freiburg Weihre. This area is still under construction.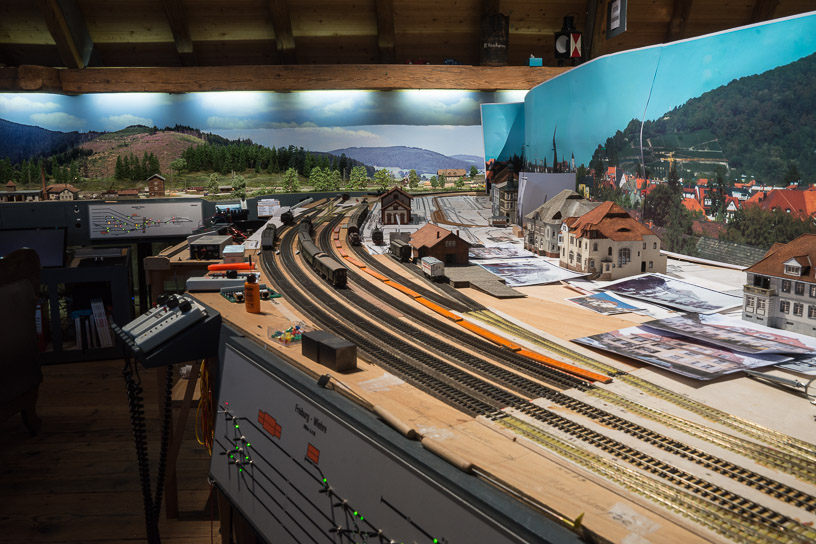 Freiburg Weihre marks the beginning of the single track Höllental Railway. Between Hölsteig and Hinterzarten, lies the spectacular Ravenna Viaduct.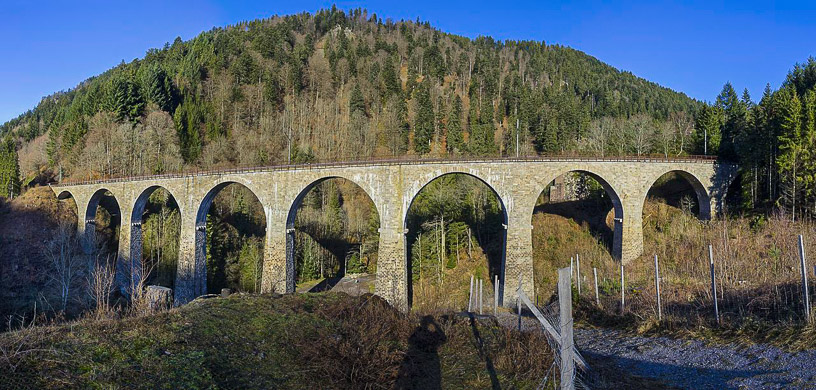 The viaduct has been very faithfully modeled including all it's 9 arches.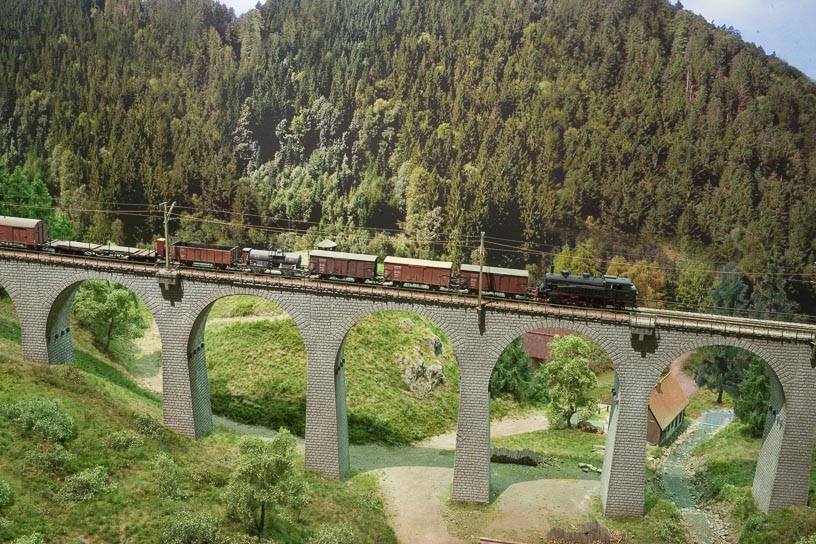 A helix thru the Finsterank and Löffel Valley tunnels takes us down towards Neustadt (Schwarzwald).
The station of Neustadt has been suitably compressed without taking away the actual feel of it.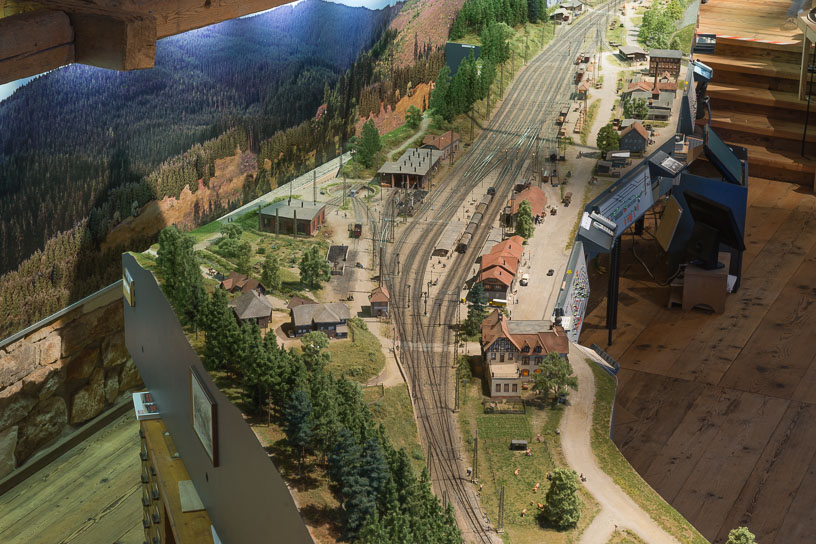 The control panels of the layout deserve special mention and have been very neatly built.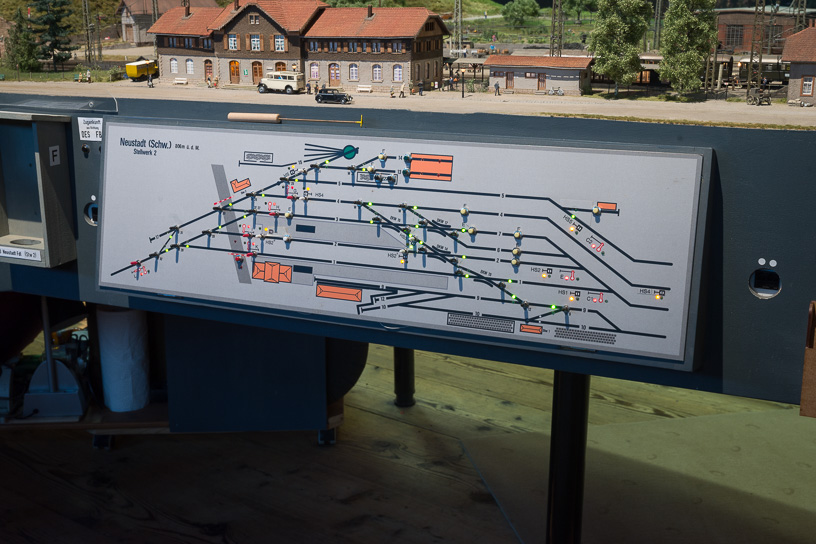 Mini scenes abound around the Neustadt Station.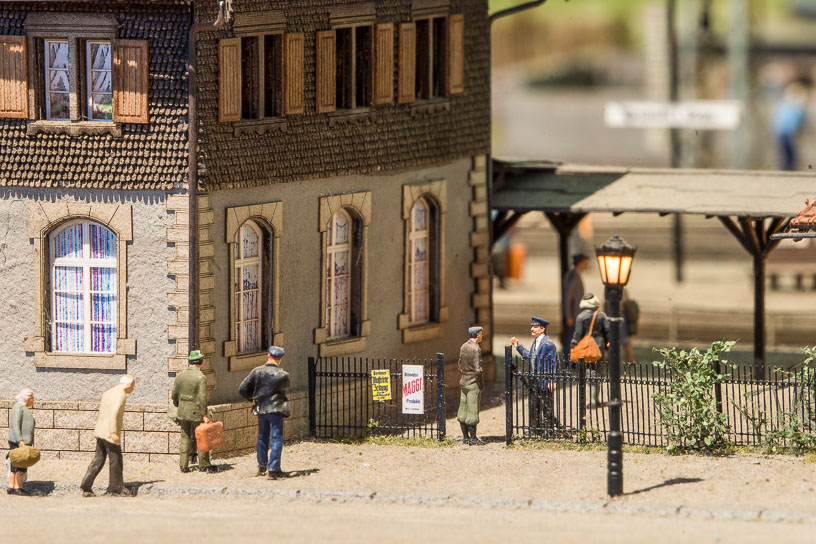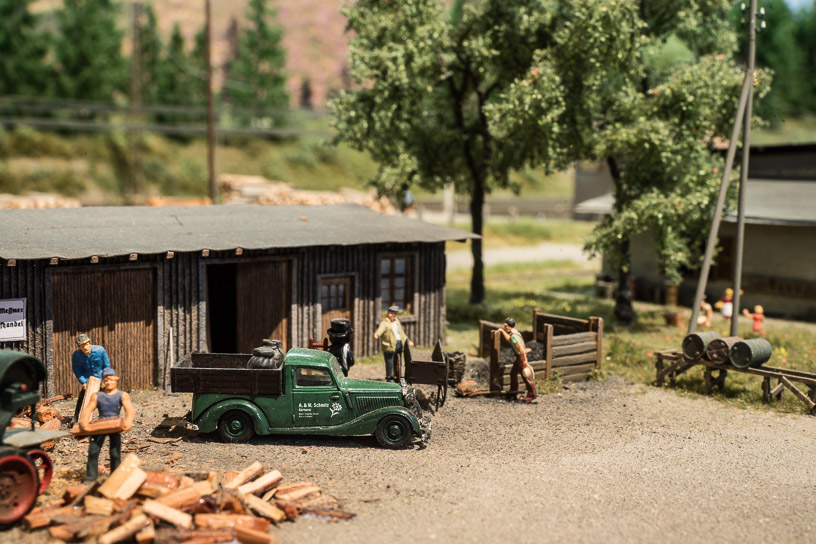 The Neustädter Hof hotel was built in 1899 and still stands today.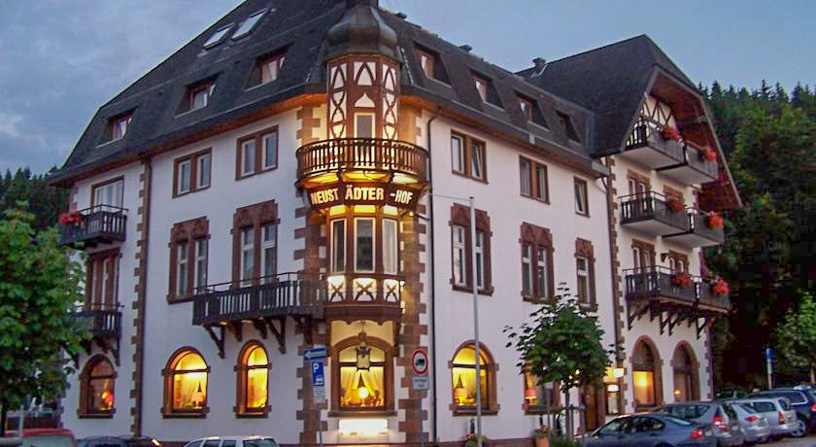 The model of the hotel was made by Thomas Oswald of MBZ.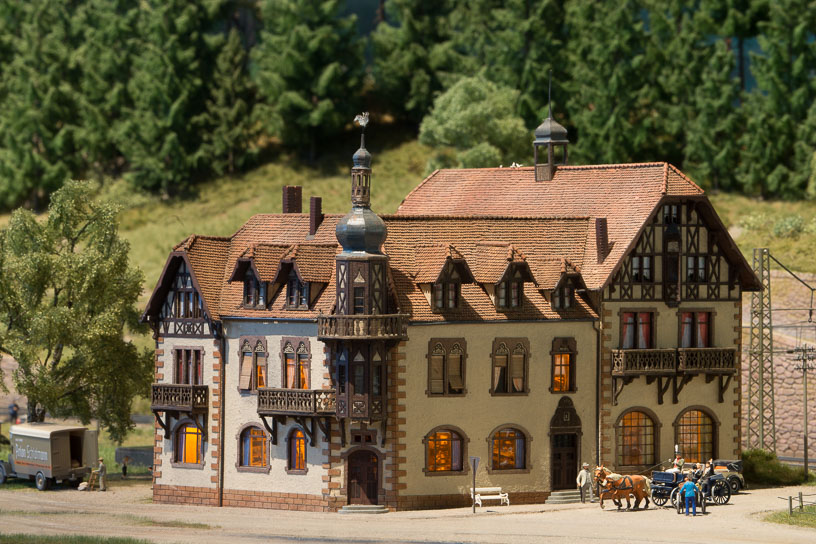 The line was electrified only till Neustadt, and traction was changed in Neustadt from electrics to steam or diesel. The loco service facility had a turntable along with a 3-stall shed for electrics and a two-stall shed for steam and diesel.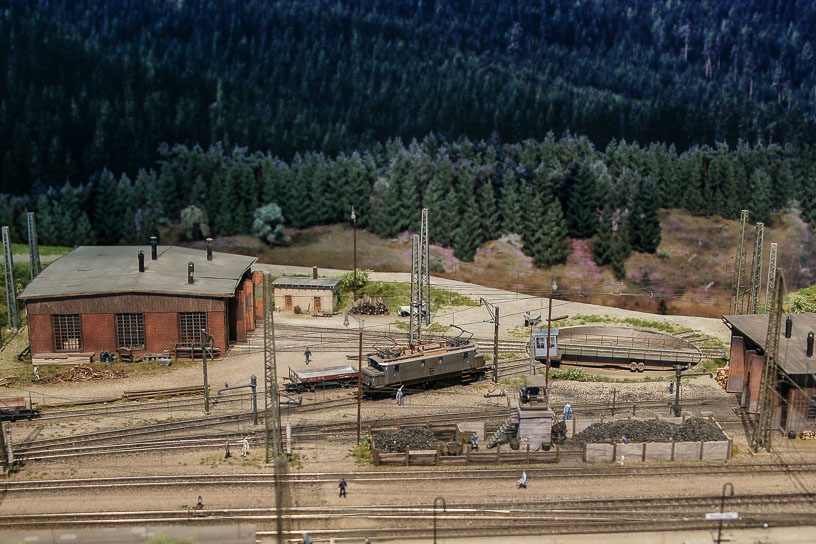 The imposing Gutach Bridge is one of the signature scenes of the layout…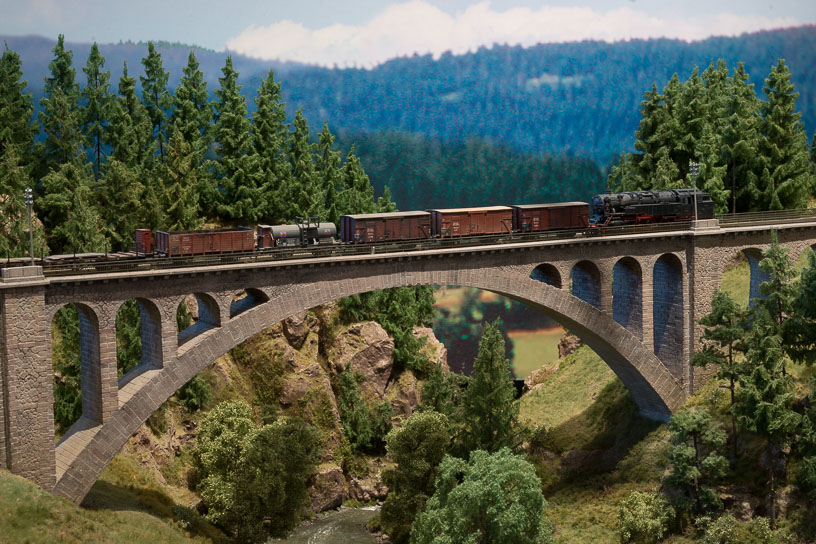 The line runs through some beautiful Black forest scenery…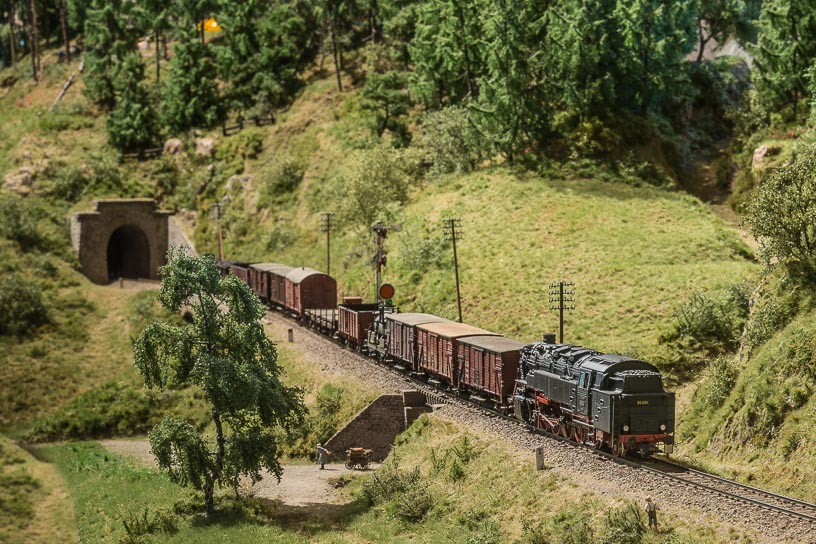 The Finsterbühl tunnel marks the entry into the hidden staging yard.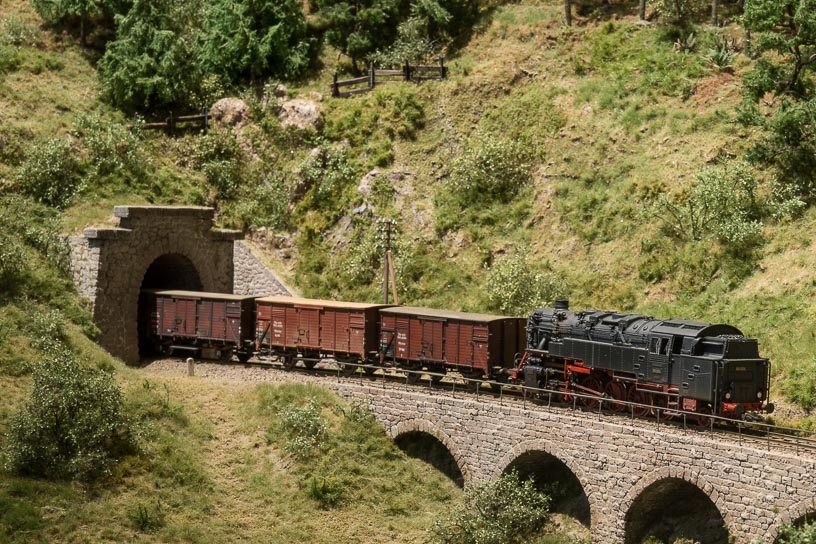 The hidden staging yard is located beneath the station of Bonndorf. Due to space limitations, modeler's license was invoked and the Kappel-Gutachbrücke station lies after the Gutach Bridge, and is represented inside the hidden staging yard. On the prototype, the Kappel-Gutachbrücke station lies before the Gutach Bridge.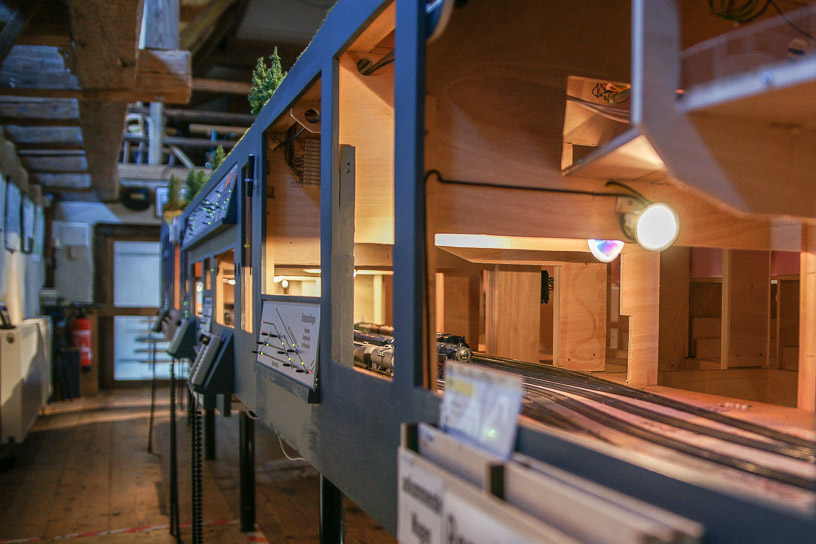 Passing thru the staging yard we reach the twin tunnels of Lenzkirch.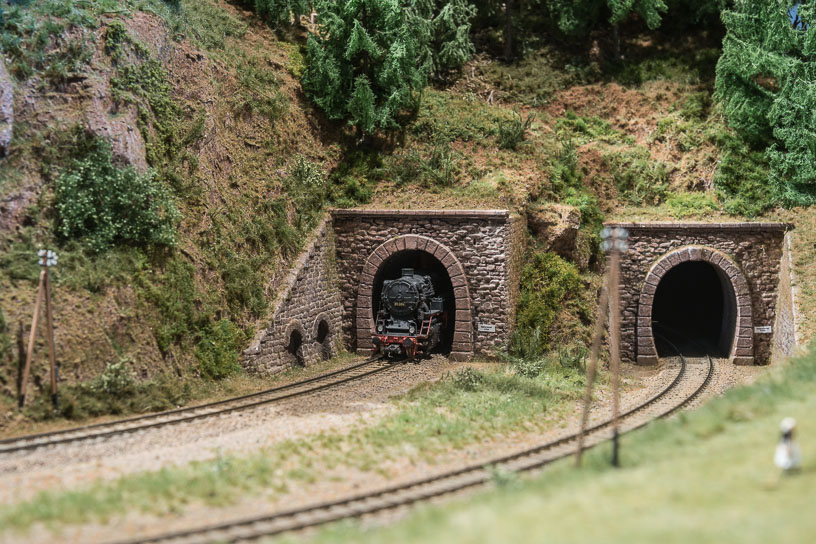 Once again, attention has been paid to detail and achieving prototypical accuracy.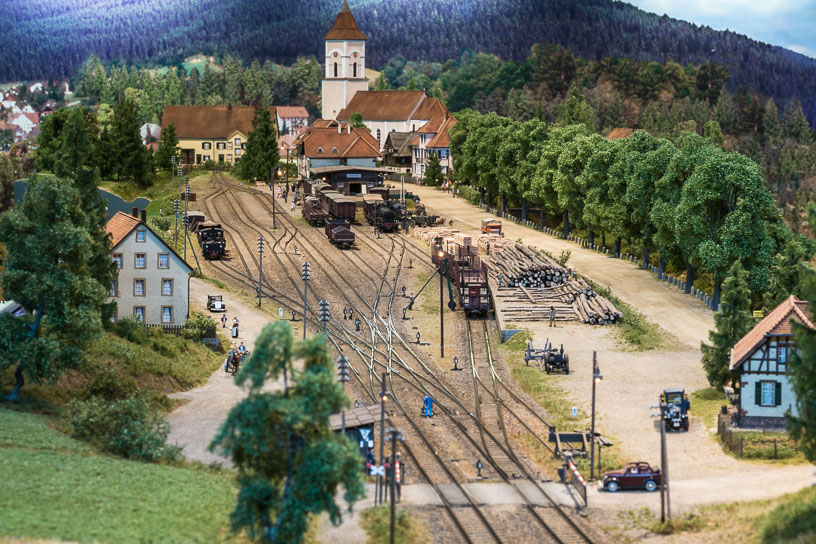 The village of Lenzkirch has been accurately modeled as well. That it looks stunning would be an understatement.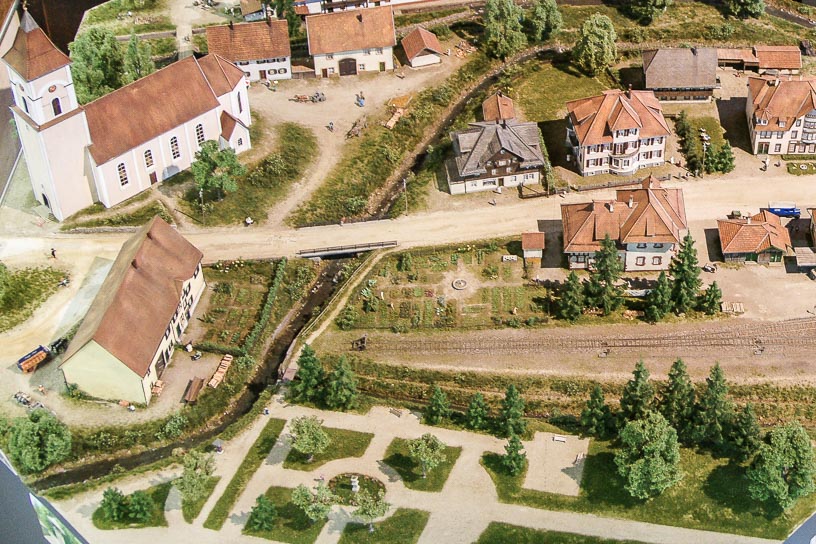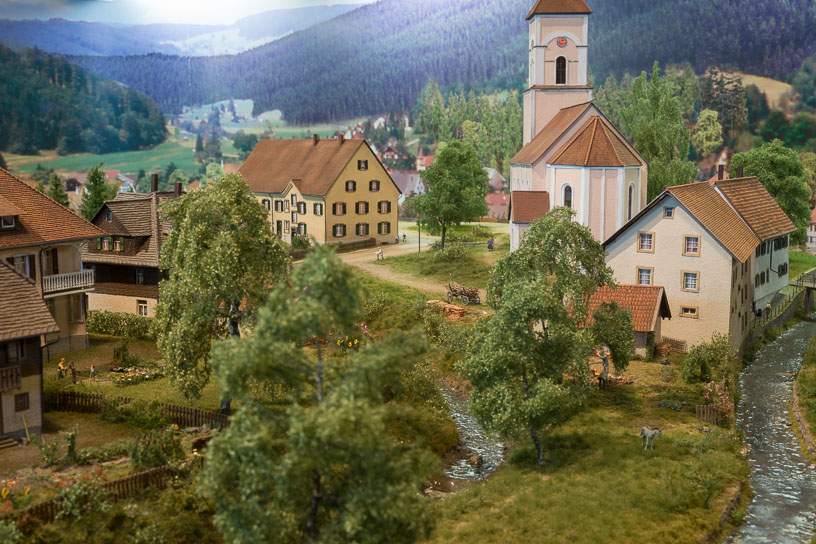 The trains reverse at Lenzkirch and then passing thru the second tunnel, reach the village of Bonndorf. Bonndorf was a logging village and that part of the operation is represented in the numerous logging related structures modeled.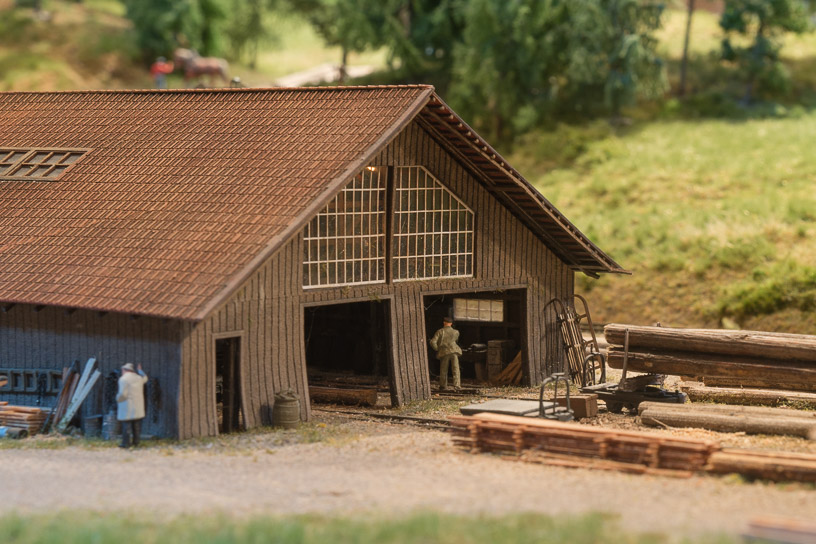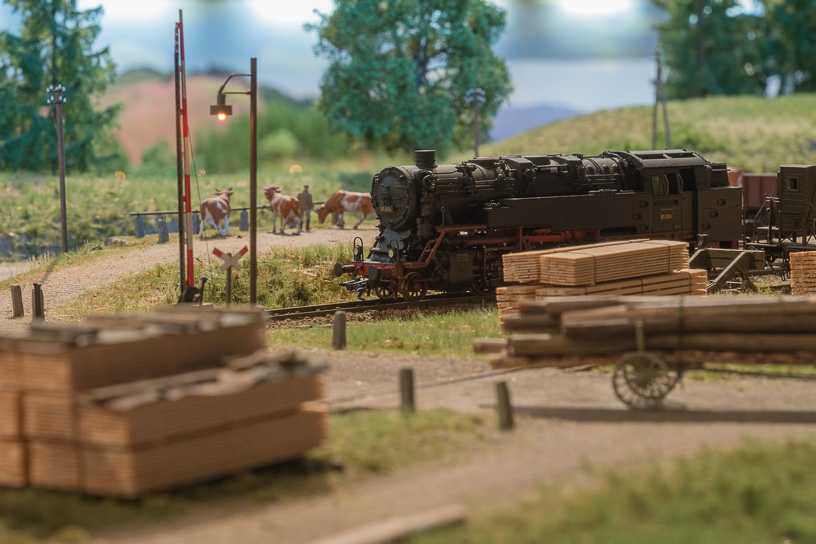 Once again, the station of Bonndorf is a model of accuracy.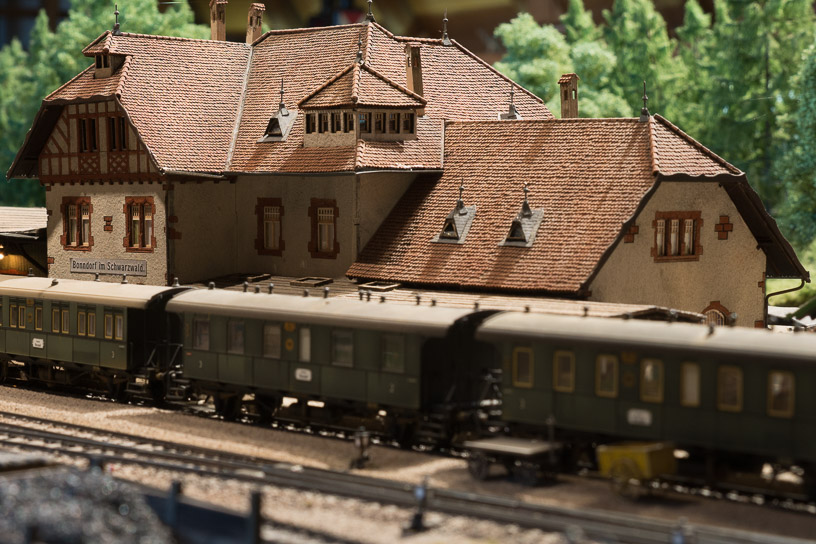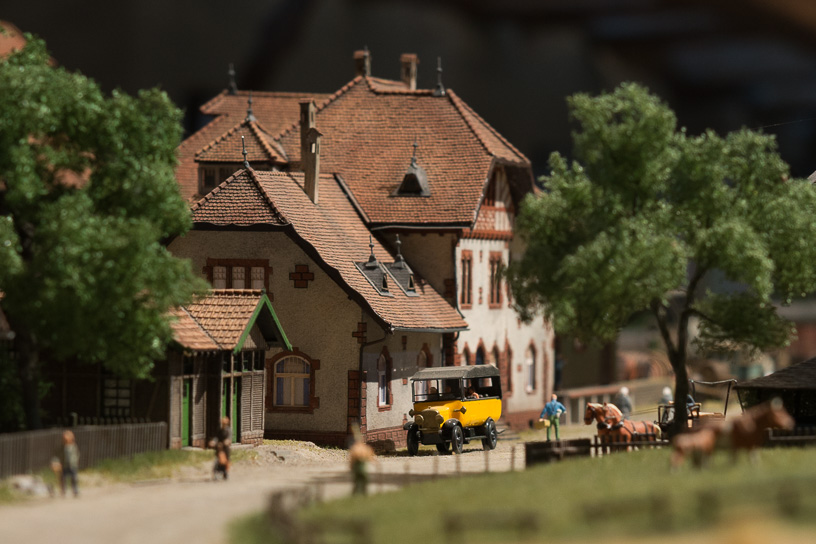 I have visited this layout twice now, and have been made to feel extremely welcome.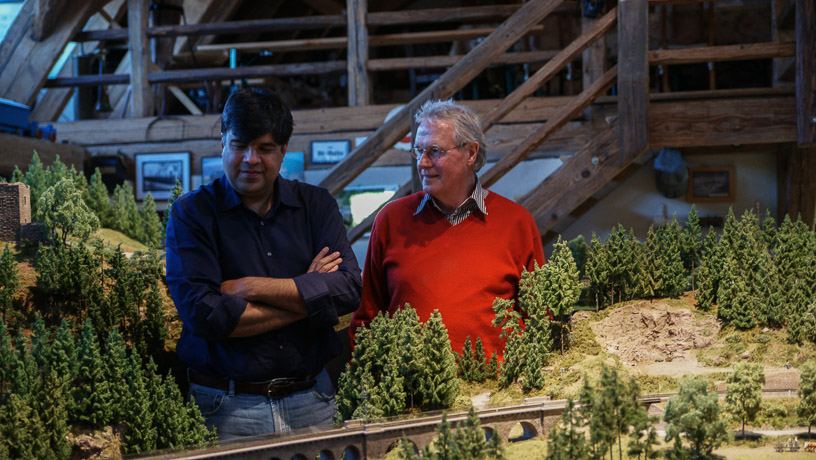 Dieter's hospitality and his model railway are both fabulous and as far as I am concerned this has to rank right up there at the top of the most spectacular model railways in the world.
A photo gallery of the layout can be viewed here